Restauracja Ogniem i Mieczem
This restaurant was recommended by our friend Chris, according to him "THIS IS A MUST PLACE TO EAT!" and boy he was right (especially coming from a quite depressing tour)
Restauracja Ogniem i Mieczem is a restaurant that specialises in 17th-century old polish cuisine.
We must admit the place doesn't look welcoming from the outside but as you go in you'll understand that it is part of a themed dining experience.
Once you're inside you'll feel like you've been transported back to the medieval period. The interiors were a mix of wooden and metal furniture.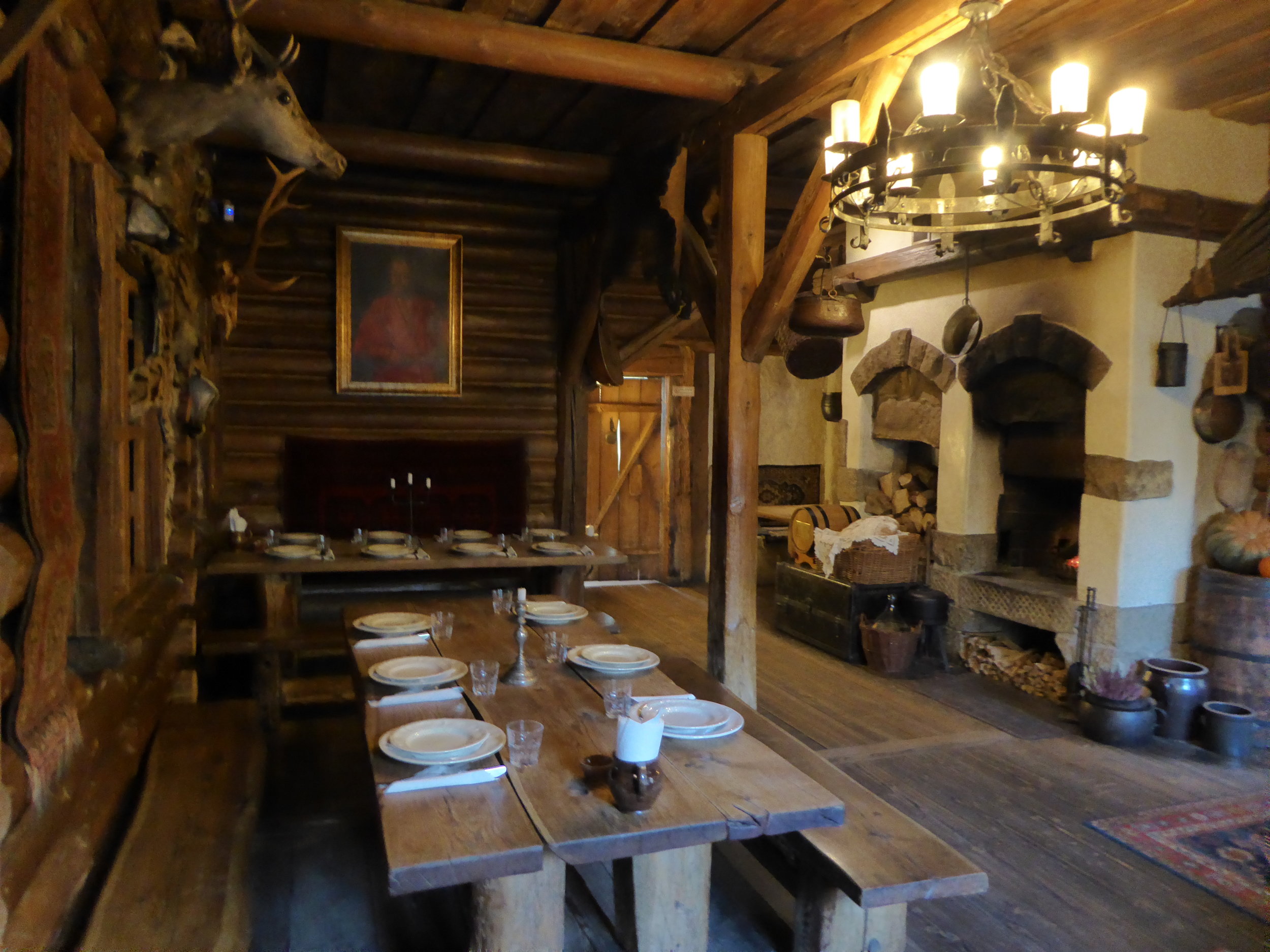 The walls were adorned with animal skins and wall mounts and the staffs were all wearing something that looked like a milkmaid.
They offer beers in different sizes and they are known for their 1-liter 'half and half'. You definitely need to have a drink while browsing their menu- it is quite a read so choose your mains wisely!
For the starter, we had country-baked bread with fat (lard) and roasted bacon.
THOUGHTS: The bread almost tastes like sourdough with a day old texture. Spread generously on it is the fat, which is really just fat that needs salt. You'd think it will be seasoned well with the addition of the bacon but you'd notice yourself reaching for the condiments, oh and it's a cold starter too, so we were not a fan.
We had four mains in total and some side dishes to complement: Half a yard of ribs and honey garlic, 2 Boneless knuckles of pork with crispy skin (100g each), Duck in garlic & cherry sauce, some potatoes and a bowl of their signature assorted pirogi (or polish dumplings)-15 pieces!
All were amazing! The dumplings were a surprise because of its unusual flavours- cheese, potatoes and more cheese! But the real stand out was the Duck. It was juicy, herby and the sauce was just YUM! The only thing missing? RICE.
 
Overall... a great experience. If you only have the weekend and wanting to experience authentic Polish cuisine, go and try Restauracja Ogniem i Mieczem.
p.s it's a bit pricey compared to your usual Polish restaurant but expect the high quality of food. We paid £27 each for 4 people. It included the liter of beers, vodka shots (uniquely made for them), and all the food.
Still not bad don't you think? x
Restaurant "Ogniem i Mieczem"
30-512 Kraków, pl. Serkowskiego 7
telephone reservation: +48 012 656 23 28
e-mail: restauracja@ogniemimieczem.pl