Craggy Range Vineyards – Havelock North
Last December, we went for a vacation to my home country, Aotearoa – New Zealand.
FACT: New Zealand is known for its amazing wines.
We planned to have a road trip with one of our closest friends and decided that heading to the Hawkes Bay Vineyards was a must.
We researched vineyards prior to arriving and on the top of our list was Craggy Range.
Craggy range is a family owned vineyard with a vision:
Craggy Range is focused on becoming one of New Zealand's great wine producers backed by a long-term commitment from the Peabody family.
On arrival at the vineyard, the surrounding is breathtaking. At the front, you have Te Mata peak which looks incredible. Overall, the place looks like a photograph straight from the glossy magazines!
We then went straight to Terrôir Restaurant for lunch.
Terroir, 'sense of place', is a French term, frequently used when referring to the inherent characters of soil, climate and culture, in a wine from a particular vineyard or region.
The New Zealand equivalent is Tūrangawaewae.
The head chef at Terroir is Casey Mcdonald. Casey has a focus on local Hawkes Bay suppliers, forests, coastline and the Terroir kitchen garden.
My menu choice was:
Cape Kidnappers flounder, grilled cos & shellfish sauce and I matched this with a
2015 Craggy Range Sauvignon Blanc, Te Muna Road, Martinborough.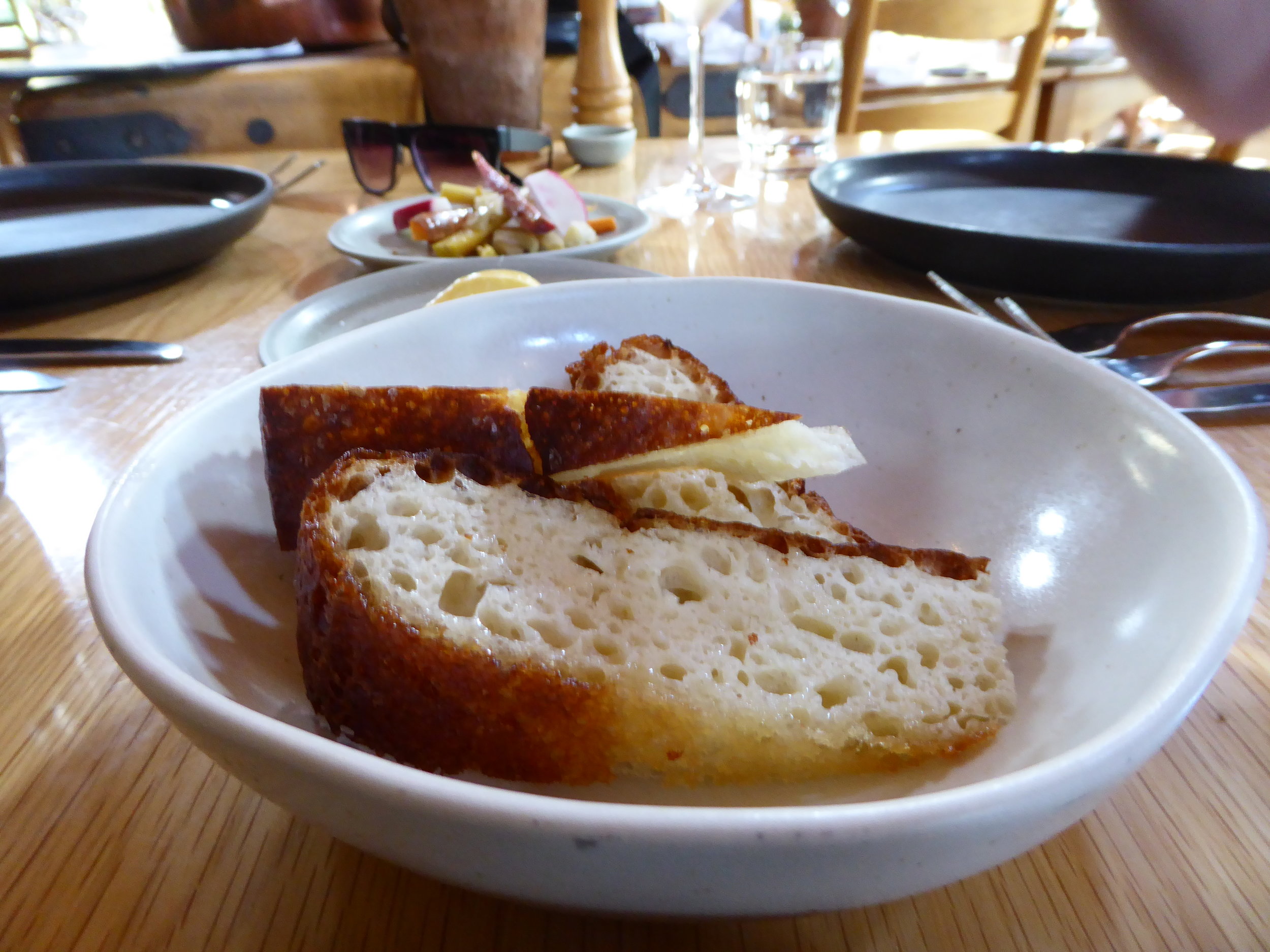 When the food arrived at the table, I thought the presentation was incredible. The smell of the shellfish sauce was evident and it smelt so good. The fish was perfectly cooked, was juicy- it melts in your mouth and topped with a surprisingly tasty broccoli!
The service at Terroir was also excellent. I was impressed with the staff members knowledge for the wine as well as having a great understanding of cooking methods and produce.
Craggy range overall is a place you can come for some wine tasting, walk around the vineyard whilst admiring New Zealand's awesome surrounding or as we did have the best wine and food.