Welcome to the neighbourhood Banh Banh!
Grabbed the chance to experience some Vietnamese cuisine this weekend. Banh Banh soft-opened their second branch here at Coldharbour Lane this week.
Started in Peckham they pride themselves with dishes that are comforting (pho, braised pork) & easy pleasers (pancakes, bbq skewers). To drive excitement and attraction 50% off on total food bill was on offer.
Meals
Starters
BBQ BEEF IN BETEL LEAVES - a staple street food in Vietnam, the meat lacked a bit of seasoning and had to dip it into the sauce multiple times.
PORK SKEWERS - the pork was marinated well, rich in flavour, so on its own, is a winner! We are not a fan of its coriander sauce pairing. We had it with nuoc cham (sweet fish sauce) instead.
Mains
BANH KHOT PANCAKES - Excellent presentation, cooked in a skillet, in mini cups. Prawns were fresh, well seasoned...delicious!
THIT KHOA - bedsides Pho, this is another Vietnamese classic! Their version was spot on, the meat was so tender and the sauce was light and delicious. This hit home.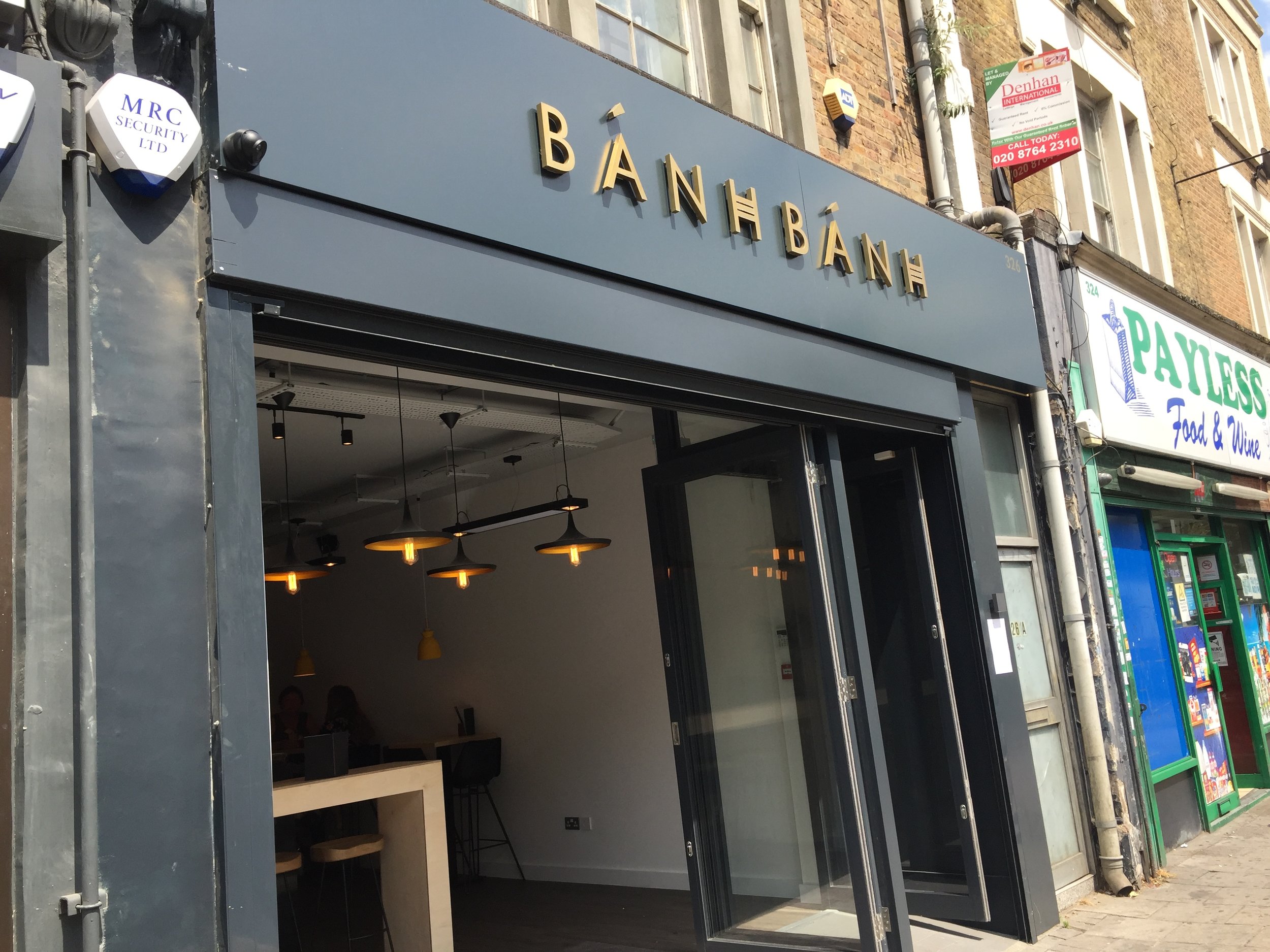 Loved the restaurant's clean, modern minimalist interiors (which is beginning to be a trend among new South East Asian restaurants, should this be a worry? Looking all similar?)
Price
Paid just under £30 (drinks included) but without the promotion, it could have been over £60! Must say, that would be quite expensive...
So...
Food 4/5
Price 3/5
Service 4/5
Overall experience 3.5/5
...we will come back, but maybe during payday! 😋
Banh Banh - Vietnamese Kitchen I 326 Coldharbour Lane, Brixton, SW9 8QH